The department adopted and made use of the Information Communication Technology (ICT) in teaching techniques effectively.  There is academic flexibility in vertical growth of students' community to join for MBA and M.Com. Courses in our own college. 
Curriculum Design and Development
Basic structure of Bangalore University is retained
Changes made in the curriculum are based on needs of Students and Industry at BOS meetings every year
Autonomy has given lots of flexibility to introduce New Concepts (like Dual Specialization in the final year) and New Courses.
Feedback from Student Academic Council about course curriculum and teaching staff at the end of every academic year to enhance the curriculum.
Our students are our pride and joy. We as a Department motivate our students to participate in all extracurricular activities for their overall development. We find maximum participation of commerce students in all associations of the college. Many of our commerce students excel in sports and the department encourages them by giving them extra coaching in academics. Remedial classes are also conducted for students who need them.
Faculty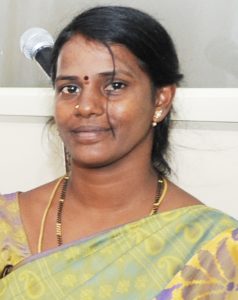 Smt. Vani C.  M.Com., LLB., 
Miss. Vinutha G. M.Com., 
Miss. Vidya A. M.Com., 
Smt. Suman P. M. M.Com., 
Miss. Kavya R. M.Com.,